Little Big Secretary Services is a registered filing agent with the Accounting and Corporate Regulatory Authority (ACRA). We provide integrated business solutions to companies. We serve local as well as overseas clients in their corporate secretarial requirements. Our services include, but are not limited to the following:
Company Incorporation Services
Corporate Secretary Services
Corporate Accounting Services
Corporate Tax Services
Company Payroll Services
Grant Consultancy and Application Services
Office Setup and Office Relocation Services
Corporate Financing Services
For new and existing companies
Annual Corporate Package
Maintaining of Company Register
Maintaining of Company Meeting Minute Books
Preparation of Annual General Meeting Notice
Filing of Company Annual Returns to ACRA (Excludes $60 payable to ACRA)
Corporate Secretarial Compliance Advisory
Filing Due Dates Reminder
Provide a Named Secretary as Mandated by ACRA
Incorporation of Company Package
ACRA Company Name Check
ACRA Company Name Registration
Company Constitution
Company Business Profile
1 Share Certificate
Assistance in Opening Company Bank Account
Registered Office Package
Provide a Registered Office for the Company
Mail Forwarding Services
Mail Collection Services
Features of Annual Corporate Package
The Annual Corporate Package is sufficient for most companies with regards to the essential requirements mandated by law.
This package is for companies that are already incorporated and are looking to appoint a Corporate Service Provider (CSP) or are looking to our company as their CSP.
A named secretary will be provided. Correspondence and advisory on company matters is via email and WhatsApp. Queries will be replied by the named secretary for your company or a representative from our company.
Features of Incorporation of Company Package
One time payment for those looking to incorporate a Singapore company.
Incorporate your Singapore company within 1 hour.
Model constitution will be used for incorporation.
Additional share certificates will be charged at $100 per share certificate.
Price is for a single local director and shareholder (natural person or entity). We may levy an additional $100 per additional local director and shareholder and an additional $150 per foreign director and shareholder (natural person or entity).
Features of Registered Office Package
Our registered office is located in Orchard Road.
Mails are forwarded every Monday. If a Monday falls on a public holiday, the mail will be forwarded the next working day.
Mail collection at our office is from 10 am to 5 pm, Monday to Friday, excluding public holidays.
COMPANY REGISTRATION
Ensure a procedure that is free of hassles and errors when you need to set up a local company. We provide the expertise to assist and advice in a cost-effective and timely manner so that you can focus on other business matters.
WE WORK WITH OVERSEAS CLIENTS
Singapore is an ideal destination for setting up a company. We assist overseas clients in setting up and managing companies in Singapore. We are also familiar with setting up and maintaining offshore companies. If you are a foreigner and are looking to set up a company in Singapore or if you are looking to set up offshore companies, we are well equipped to do the job for you.
Some requirements when overseas clients set up a company in Singapore include:
ACRA-approved company name

At least one shareholder (maximum 50 shareholders)

A local company secretary

A local registered address

An incorporation agent
In Singapore, every company has to have a local resident director. This director can be a Singaporean, a Singapore Permanent Resident or a foreigner with a valid pass who is residing in Singapore. If you do not have a local director, you may use a nominee director to fulfil this position.
Our nominee director services start from $200 a month or $2,000 per annum. There will be a $3,000 refundable deposit. This deposit will be refunded to the client within 7 working days after the termination of the nominee director service. A reduced deposit will be accepted if the accounts are done in-house.
Please note that monthly bank statements are to be sent to our firm's mailing address. We reserve the right to resign or strike off the company if there are suspicious transactions in the bank statements. If the company is struck off by our firm, the refundable deposit, less any costs and outstanding fees, will be refunded 4 months after the striking off date.
In line with promoting a more transparent fee structure, this is our firm's fees for non-routine services. Please note that this list is not exhaustive.
[table "5" not found /]
Opening of Corporate Bank Account
Every company requires a corporate bank account. We can assist in the opening of the corporate bank account with the various banks in Singapore. The corporate bank account can be tailored to suit your company's needs.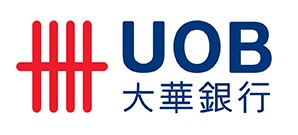 Frequently Asked Questions
I would like to appoint Little Big Secretary Services as my corporate service provider. Which packages should I sign up for?
You should sign up for the Annual Corporate Package as that covers just about all the requirements you need to fulfil as mandated to law. If you require a registered office, you should add on the Registered Office Package.
I want to start a company. How can I start?
You can engage Singapore Secretary Services to assist you in incorporating your company. You will need the Incorporation of Company Package and if you are engaging us as your corporate service provider, you will need to add on the Annual Corporate Package. If you need a registered office, you will need to add on the Registered Office Package.
Is there a need to hire a professional corporate secretary to handle my company matters?
You can hire anyone to be the secretary of your company. It is mandated by law that every company needs to have an appointed within 6 months of incorporation. However, company matters may be complex and if they are not handled properly your company may be in breach of certain regulations. It is important to adhere to the Companies Act as well as the Constitution of your company when dealing with company matters.
I am not a Singaporean. Can I incorporate a company and what are the costs involved?
Foreigners can start companies in Singapore. However, every company requires a local director although shareholding of a Singapore company can be 100% foreign. A foreigner may apply for a valid employment pass to work as the local director or else the company may need to hire a nominee director. You may send us an email at [email protected] with your requirements and we can advise you further.
Do you do incorporation of offshore companies?
Yes, we do. For the incorporation of offshore companies, the process is slightly different. We will have to give you a separate quotation with regards to the costs involved. You may drop us an email at [email protected].
Little Big Secretary Services Pte Ltd
(Filing Agent Number: FA20180782)
Address: 400 Orchard Road, #05-25, Singapore 238875
Address: 115 East Coast Road, Singapore 428804
Operating Hours:
Mondays to Fridays 10 am to 6 pm
Contact:
Due to the COVID-19 situation, please contact us on our mobile numbers as we may not be in office due to safe distancing measures. You can call, SMS or WhatsApp us.
+6582222886 (Corporate Secretarial Matters Mobile Hotline)
+6590180072 (Accounts Mobile Hotline)
+6597262577 (Admin Mobile Hotline)
We are also on the following platforms:
Skype ID: +6582222886
WeChat: sgsecretaryservices
Telegram ID: singaporesecretaryservices or +6582222886
+6567504677 (Office)